'Helpful, professional and could not do enough to help us'.....'I could not recommend DOTSER highly enough...' This was the first site set up by Allbooks and we were very...
School Book Store
Web Design & Web Development Solutions
Website Design, Custom Development, Online Retail, Search Engine & Digital Marketing Solutions
Complete web design solutions from experienced web designers using the latest online technologies. Professional design, up-datable content, modular system which expands with your business
Simple-to-use online marketing tools to promote your products & services. Proven experience in getting businesses to the top of the search engines directly increasing sales online and offline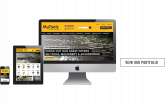 Dotser's web development experience and innovative thinking, transforms ideas into functional online solutions. Dotser develop customised solutions to meet your business needs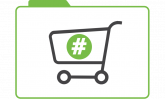 Complete retail store management system. Easily edit product details and categories. Track online orders, payments & customers. Integrates with Paypal and Realex.
Dotser is a web development and digital marketing company offering a complete range of online website solutions to companies who appreciate the importance the internet plays in all aspects of our businesses.
The Dotser team brings a range of skills to online projects, from specification to implementation and on-going support.
Dotser provide web services that deliver tailored website solutions for your business:
Dotser CMS is a powerful online platform for web design, content management, web shop & digital marketing.