Fashion Accessories asked DOTSER to develop a website that was professional, but simple to manage and to be ranked high in the search engines. DOTSER surpassed all our expectations. - Dave...
Fashion Accessories
Digital Marketing, Web Design & Online Software
Providers of online software for web design, content management, eCommerce, social media and digital marketing
Professional web design using Wordpress and Dotser platform
Complete trading platform with Realex, Retail Merchant Services & Paypal support
First page listing on Google with digital strategy and social media support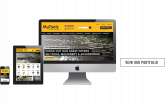 Online software and mobile web applications
Dotser develops web software and provides turnkey solutions for web design, software development, ecommerce, social media and digital marketing.
Professional, reliable and scalable online solutions with Wordpress & Dotser Web Design