Fri, 30th Jul, 2021
With internet access and adoption to the digital world rapidly increasing, and the recent dramatic changes in how we live, the number of buyers using an ecommerce system continues to climb steeply every year. 
In fact, with online retail sales in Ireland soaring by 159% in 2020, (up from average annual growth of 32% between 2017 and 2019) and with over 2 billion people across the world reported to have made an ecommerce purchase in 2020 alone, the online retail world has set its feet firmly on the ground (or cloud rather).1
And this is a great thing. With reduced overheads, customer journey time and carbon footprint, the benefits for both customer and vendor are plentiful, not to mention our planet too.
However, when you start shopping around for an ecommerce provider it's easy to become overwhelmed with the various options and services on offer, e.g. do you choose an off-the-shelf platform that requires support from multiple developers and agencies and a separate brochureware site managed by another third party, or do you chose an all-in-one solution?
To make the deciding process simpler, we've put together our list of top things to look for when choosing an ecommerce platform.
1. Scalability: In our opinion this is the first factor to consider when choosing your eCommerce system. Nobody knows exactly how much they're going to sell at the outset. Afterall, your online store is now open to the world.
Ensure it can grow with you and your business. Get this right in the beginning and it will save you big problems down the road such as revenue, productivity and SEO losses (trust us this is a very common occurrence...more on this below), should you have to rebuild your system using a different platform, to adapt.
Question if it can handle increases in product volumes and product lines, in line with your goals and projections? Can the promotional capabilities be amended or are you happy with off-the-shelf solutions that come with the product? Can it integrate with different order management systems, should the need arise? Can additional or updated features such as new Google tools, be added? If you chose an off-the-shelf product which will be supported with various freelance developers and agencies, can you have a contingency plan in place to ensure various elements can be supported should any of them close shop or move away?
Also, question the company you're buying the system from for e.g. how long have they been around, how mature are the products, are there enough historical reviews to give it klout, where are they going? The last thing you want is for them to up sticks in the midst of your company growth.
2. SEO friendliness: This is crucial when considering an eCommerce system. Without Search Engine Optimization (SEO) there's simply no point in having a website. SEO involves a process of consistently making changes to your website to ensure it "naturally" (not paid for) appears in the top results on a search engine such as Google. The range of tactics required includes optimising pages with keywords and meta descriptions and tagging images. When choosing a platform, ensure it includes an SEO management feature, and an easy-to-use one at that. Ask for demos to test it out. If the software includes a third party 'SEO tool' ensure it is solid and built into the system.
3. Mobile responsiveness: Not only is the number of mobile users increasing, but the total time spent on mobile devices is also on the rise.2
A mobile responsive website (managed through a tailored Content Management System CMS such as Dotser's) changes the layout to offer an experience based on the device being used, especially ideal for mobile viewing. A mobile responsive website includes design elements such as: readable text without requiring zoom and adequate space for tap targets.
4. Customer centric provider: There's no point having a fully stocked online catalogue on a beautiful looking website if a customer can't use it, and in a way that's intrinsic to them. To ensure your customer receives an excellent journey and checkout process ensure your software can provide the following:
various payment options for e.g. Stripe, Opayo, Global Payments / Realex, Sagepay, RMS & Paypal.
promotional functionality such as the ability to enter discount code.
security - ensure the site is safe and secure and all details can be stored securely and inline with current policies.
5: An easy-to-use and comprehensive CMS: Ultimately, the more you can manage on one platform, the better. The Dotser Commerce Platform CMS allows users to manage their website content, with SEO functionality, the ability to add or amend custom web applications, facilitate EPOS and/or ERP system integrations, and integrate payment gateways such as Stripe, Global Payments / Realex, Sagepay, RMS & Paypal.
6: Product management system: Look for a system that can simplify the management and tracking of products (ensure it can host the number of products or lines you have) and special offers. Fast product search and filters, bulk product imports and stock and pricing updates are a must.
7: Order management system: Look for features such as status tracking, shipping labels, automatic invoicing, logistics and courier integration.
All in all, if you choose the right solution at the outset, you'll reap the rewards for both the long term and the short term, and avoid the need to rebuilt or shut down for periods of time.
At Dotser we've been developing cloud business solutions since its inception and have fine-tuned our eCommerce software to do exactly what is required of vendors and customers for both today and tomorrow.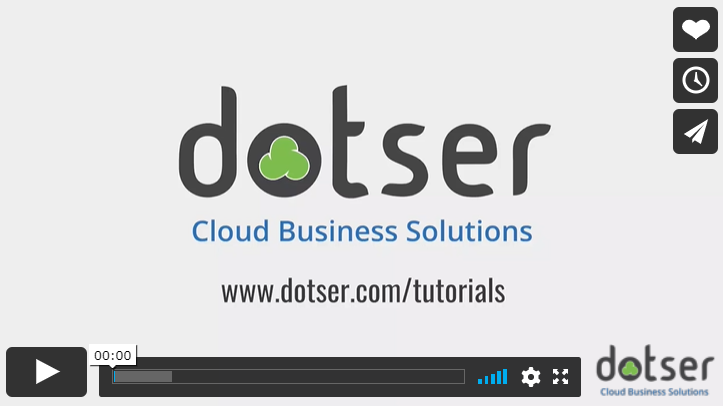 To discuss your plans with us (with no obligation) or for further help on choosing the right solution, please do not hesitate to give us a call today! Alternatively, fill in the Dotser Contact Form and we'll revert back to you as soon as possible.
Source references:
Increase in stats number - https://www.irishtimes.com/business/retail-and-services/surge-in-irish-retailers-with-1m-online-sales-in-ecommerce-boom-1.4488561
2. https://ie.oberlo.com/statistics/mobile-commerce-sales
About Dotser Commerce:
The Dotser Commerce system is a self-contained cloud based ecommerce software platform that manages the ecommerce sales process of your online business.
One eCommerce tool - One eCommerce service level agreement - One dedicated eCommerce support team.